Chorlton CLT are working with Chorlton Coop Cluster, local councillors and others to seek save the Co-operative Funeral building from demolition.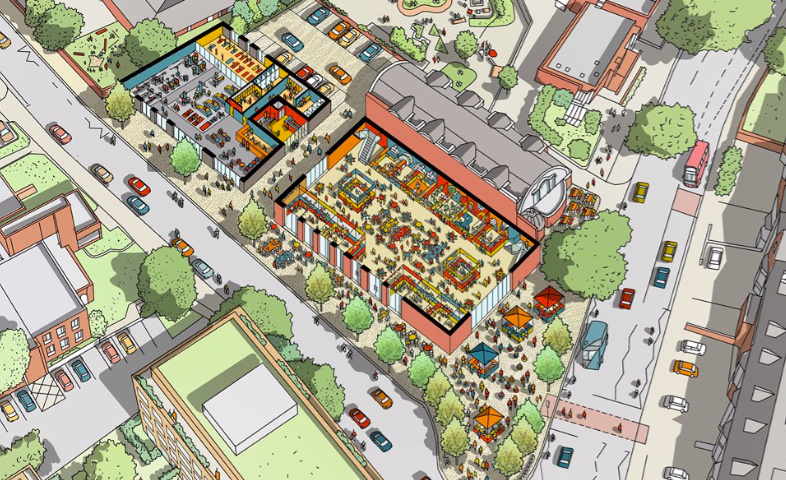 Formerly the Picture House and the Gaumont cinema it was once an important social centre for Chorlton, famous for being the place where the Bee Gees had their very first public performance.
The historic building and the wider site are up for sale with prospective bidders seeking wholesale demolition for residential apartments. Whilst the CLT supports the provision of more homes, especially affordable, in Chorlton, we don't think having this site all for residential is the best option. A valuable piece of Chorlton's heritage would be demolished in the process and an opportunity for an exciting alternative option would be lost.
The CLT have been exploring options and working to find ways to give time people in the community to consider and hopefully lend their support to alternative ideas. Discussions have been ongoing with the coop following a public meeting in July.
Unfortunately, an application to have the building designated as an Asset of Community Value, which would have given a six-month window to work on options was unsuccessful. Although disappointing the good news is that the Co-op has given us until the 8th November to submit a formal offer for the site.
Chorlton CLT is now working on a plan that would convert the former cinema to a community-owned food, drink and arts market, which would celebrate its unique history as the birthplace of the Bee Gees and its place in the heart of the community.
The plans also include a new health centre to deliver much needed capacity for our local GP practice and a long-term goal of creating a car-free public square on Nicolas Road.
We can only do something better with your help. We want everyone to be part of our bid to achieve community ownership of our community assets and improve access to vital public services.
See further background information in Chorlton's Open Up magazine.