A huge thank you to each and every one of our fantastic supporters.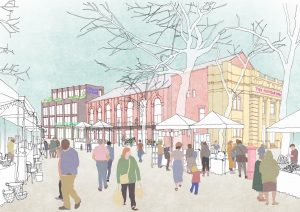 We made it to £360k by Sunday evening and secured support from over 1,100 investors in just 18 days. We received some large £1,000 plus pledges, a lot of pledges around the £50 mark and a large number of smaller pledges under £100. Most of the money has come from UK supporters especially locally from around South Manchester, but we also received support from Australia, Canada, Denmark, Germany, Isle of Man, Japan, Mexico, Netherlands, New Zealand, Norway, Singapore, Thailand, Ukraine, United Arab Emirates and the United States.
We took our proposal to the team at Co-operative HQ in Manchester on Monday morning. They received our proposal with a great deal of interest. We have given them something to really think about and the decision is now going up to the Co-op Board for consideration. This is entirely down to the support we have been able to generate through the media.
Continue reading