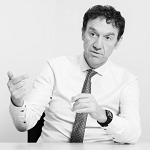 I have lived in Chorlton for over 20 years.
My background includes working in the voluntary and community sector and I have been a director of a Manchester-based economic development consultancy for the last 15 years.
I have work and personal interests in the areas of research, local development, economic growth and social value which have been used to help develop the Stayin' Alive bid and secure local support.