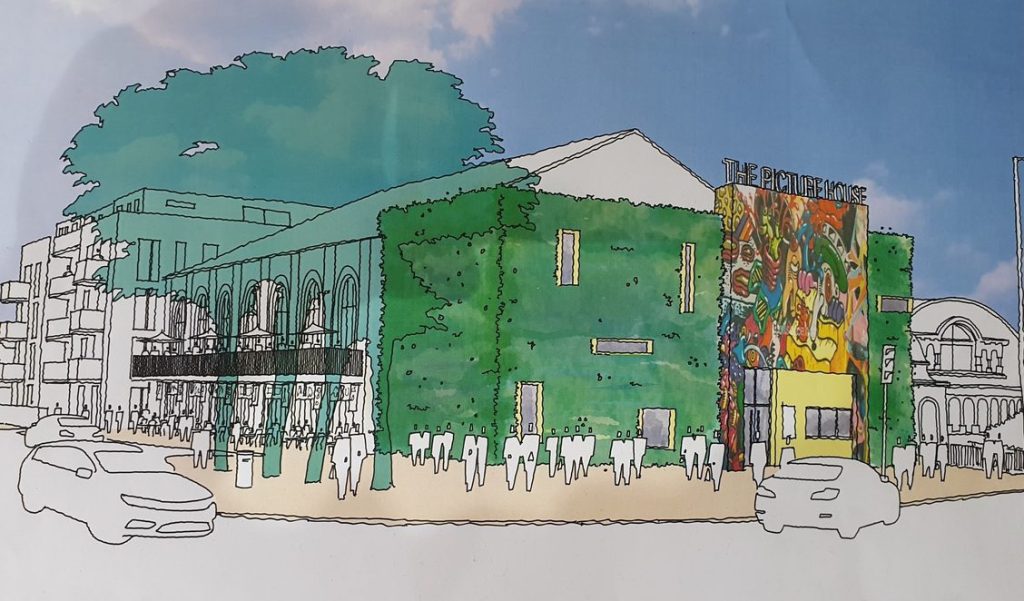 The CLT Board remain strongly committed to its plans to secure the Picture House (formerly Coop funeral care), and work with a developer to create a food and market hall.  We are keen to save the building as an anchor destination at the heart of our district centre. 
The Board believe that alongside the precinct, the Picture House would give Chorlton a better-connected townscape that encourages more people to spend more time and money locally, as well provide a space for new businesses to trade from, and for other activities with a social value purpose.  
We are also keen to help make the district centre easier to walk around and to establish a new open-air meeting / marketplace between the Picture House and the precinct by exploring scope to close Nicolas Road to through traffic at the Manchester Road junction.
We are continuing to discuss our commercial offer to Southway Housing Trust and remain hopeful that a sale of the old cinema building (the front part of the site) to Chorlton CLT can be agreed soon and allow us to move forward toward achieving that vision.
In the meantime, with the support of Coops UK, we are preparing to submit an autumn bid to government's Community Ownership Fund which if successful would bring some additional welcome resources for our plans.