We are delighted by The Co-op's decision, communicated this week, to give us 6 months to develop our bid and ensure that we can meet their requirements.  This includes working alongside a commercial partner, paying £2.2m for the building and ensuring that the redevelopment benefits the community.  Come to our public meeting on Thursday 30th at 7.00pm at Oswald Road Primary School to help plan the next steps. Our press release is below.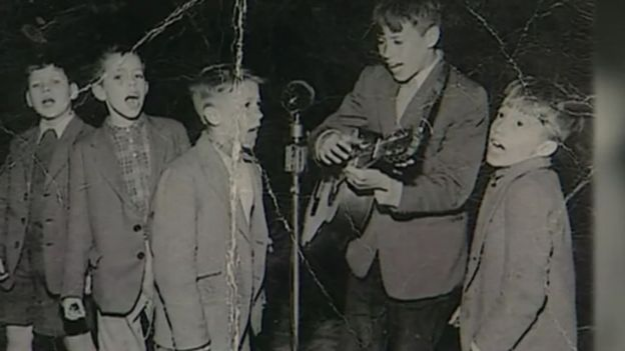 Gaumont Cinema – where the Bee Gees first performed – could be saved from demolition.
The Stayin Alive Campaign team are pleased to announce that The Co-op has offered the Chorlton Community Land Trust more time to deliver the proposed community-based redevelopment of the Funeralcare building in Chorlton. The CLT will work with a commercial development partner.
The Co-op have accepted the CLT's published offer of £2.2m on the basis that the final proposal delivers the key community elements that the CLT have stated. The Co-op will work with the CLT during this period as they develop their proposal which involves retaining the former Gaumont Cinema building where the Bee Gees first performed in public. If a sale to the CLT does not proceed, The Co-op will go ahead with alternative development plans for the property.
Steve Goslyn, Chorlton CLT Chair said, "We are delighted with this outcome, and look forward to working with the Co-op and the Chorlton community to bring together a wide range of entrepreneurial and creative talents to fully realise our vision for the old Gaumont Cinema to be transformed as the heart of our community."
A spokesman for The Co-op said; "Throughout this process, we've looked to ensure an outcome which would benefit the community and a solution for the site which is deliverable and sustainable. The Co-op is a different kind of business with community and sustainability at our core and, contrary to some reports, the sale of our Funeralcare building was never just about achieving the best financial value for our members. We are pleased, therefore, to announce a way forward with Chorlton CLT, that we hope will ensure the use of the site in the future that will benefit the local community."
To find out more about the campaign and/or to make a pledge, please visit the Stayin' Alive website: https://www.stayinalive.org.uk/